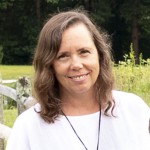 We sat down with another one of our great architects here at Palo Santo Designs—Sandra Odems—to talk about her background in architecture, her favorite part of the whole process, and how she approaches architecture now in Santa Fe.
What Led You To Architecture?
For Sandra, it was her interest in drawing from a young age. "I remember (as a child) finding art books stacked near the road, next to someone's trash, and thinking I had found treasure," she says.
As she journeyed through high school she always chose art classes instead of foreign language classes. Once she arrived at Tulane for college, she determined architecture would be a great path for her, one that would nurture her creativity and allow her to become a professional.
What Did You Do in Early Your Architecture Career?
For her college junior year abroad, Sandra studied at the Architectural Association in London, which had a strong emphasis on design. After graduation she flip-flopped, and jumped into residential construction, getting her hands dirty learning how buildings are actually constructed here in New Mexico.
As a licensed Architect several years later, Sandra was involved in the construction of larger projects: schools, recreation centers and visitors' centers across the state. After ten years as a principal in a bigger firm, Sandra started her family and her own practice, with a new focus on residential architecture.
She also spent some time working with Ed Mazria and his team on The 2030 Challenge, which is an initiative that aims to reduce carbon emissions from the building sector by the year 2030.
Sandra now has 15 years of experience in residential design & construction in addition to approximately 10 years of experience working in the public sector.

What Brought You to Santa Fe?
"I'm originally from New Orleans," Sandra says, but she landed in Santa Fe after considering options in other areas of the country and moving around a bit. Sandra initially moved to Taos with her husband. They began building houses together in the area and learning construction.
"We were young and it seemed cool." Sandra says. About a year later, they moved to Santa Fe together to pursue larger projects and decided to stay.
Sandra says they fell in love with Santa Fe because of the beauty of the area, the clean air, and outdoor activities. She and her family enjoy skiing, hiking and sailing on the NM lakes as much as possible.
How Do You Approach Architecture & Design of Custom Homes?
Sandra says it's a lot about context: the owner, the site, tangible and intangible items.
"You're always looking for something unique – something special that the client brings to the table – that inspires the project." she says. For Sandra, it's about being a great listener, and figuring out what is significant and important about each project. Then it's about transforming what's heard into something that can be built.
It's also about creating a connection to the outdoors, especially here in Santa Fe where the climate is comfortable and enjoyable.
Sure, modernism influences design and trends, but sometimes it's also about designing buildings to be timeless; something that isn't so dated. That's a real accomplishment.
But at the end of the day… what Sandra mostly wants is for a project to be successful for the client. Success defined on their terms, because she has listened to them and created a building that they can enjoy for years to come.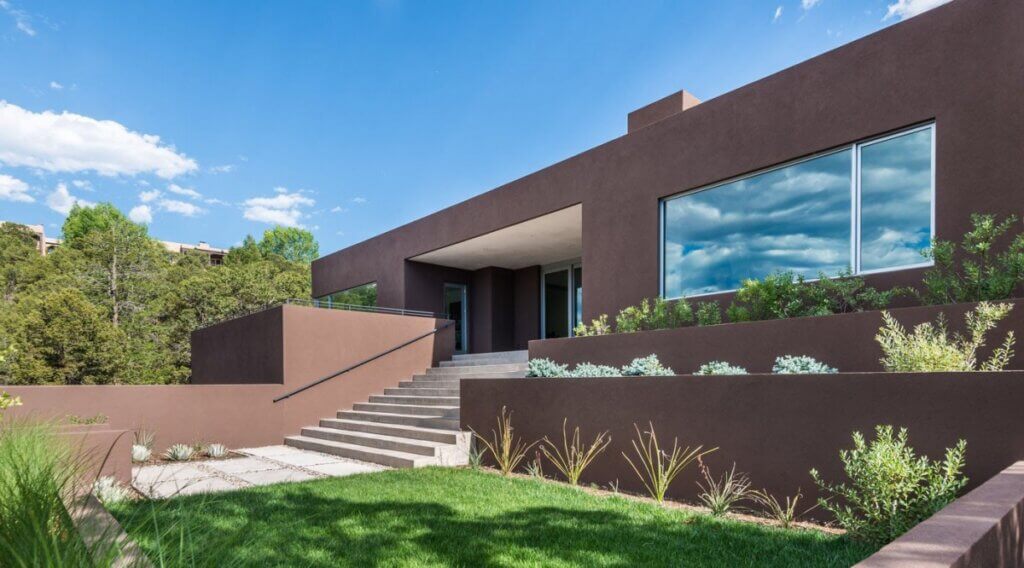 What's Your Favorite Part of the Design-Build Process?
"I love the day-to-day coordination with engineers and just getting it right," Sandra says.
The complexity of the design and construction is exciting to her. It's everything from the big vision to the tiniest of details—the daily push forward to a great finished project.
At Palo Santo Designs, Sandra is pleased to work with a team of people committed to thinking everything out and putting together a great project for each client.
What Are Some of the Unique Solutions You Deliver to Clients?
"I'm always thinking about daylight and energy-efficiency, and context, and how these things can come together," she says.
Palo Santo Designs is committed to projects that are energy-efficient and it's also second nature for Sandra since she's been working on energy-efficient design and construction since the early 1990s. "I was doing green design long before it was trendy", she says.
Sandra is also a LEED certified professional. It's everything from the orientation of a home for natural light to envelope design and efficient systems. "We like to consider all of this," Sandra says, but we understand that each client has their own goals and needs in their home.
All-in-all, Sandra is passionate about architecture and loves walking a project from design to build with careful attention to detail throughout the process.
What Makes Santa Fe's Architecture Different, Especially in 2019?
"I love that in Santa Fe we have both contemporary and traditional styles. Contemporary is just starting to gain in popularity, but there is a big push happening right now in this direction." Sandra says.
She loves the historic quality of the area and the City's commitment to historic preservation – and a desire on the part of the community to continue to blend architecture into the earth, but she also appreciates and enjoys designing contemporary buildings.
It's not a greater appreciation for one or the other. It's an appreciation for how both can exist side-by-side, and in doing so, create a place that is comfortable and exciting. Old and new, together.