Jon Stern is the Lead Architect at Palo Santo Designs in Santa Fe. We sat down with him to learn more about what inspired him to become an architect, why he enjoys architecture, what's his favorite part of helping clients, and what makes Santa Fe architecture so unique.
What Inspired You To Become an Architect?
For Jon, architecture was just something he was always interested in. He said he was easily bored as a kid and the complexity of architecture captured his attention because of the combination of art and science.
It's certainly never boring,

Jon says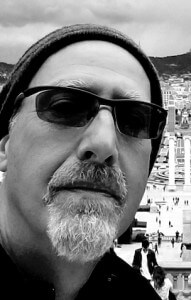 It's never boring because he's constantly thinking of structures, designs, materials, process, and so much more to create a space that people will love. It allows him to be consumed in each project, refining his approach, and executing plans for another successful build in Santa Fe.
It also allows him to be calculated and exact while being able to enjoy the art and creativity of the space. It's a dance between both worlds, science and art, and a dance he enjoys.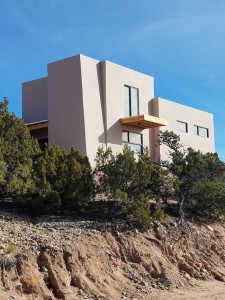 How Do you Approach Architecture and Design?
Jon says it's being an information gatherer and problem solver together. He develops a solution based on the information he receives.
A client has dreams and aspirations for their home, but they don't know how to bring it to life. They can see something in their minds and communicate it, but it is Jon's job to bring it down from a dream into a real concept. From there he jumps into three dimensional spaces in his mind where he conceptualizes the entire flow of the custom home.
It's not just about the rooms themselves but also about the relationship of the spaces. The house must be cohesive from room-to-room and have a natural flow that just feels right.
A client may not be able to describe the details of why it feels right but they certainly feel it and recognize it. And Jon gets to guide our clients to that destination. A destination of happiness and joy within their new home.
What is Unique About Santa Fe's Architecture?
One of the first things that attracted me to Santa Fe is at a distance the buildings appear to be coming out of the ground, complementing the native soil and rock,

says Jon.
Jon noticed this because he's originally from Pennsylvania and Santa Fe's architecture was unlike any other style he'd seen. It blends so well with the landscape and seems to be one with nature.
And yet today there's a great combination of the historic, traditional design with a contemporary adaptation, which Jon enjoys and leads with himself. He finds that the traditional elements of Santa Fe compliment the contemporary touches.
There's a lovely interplay between the traditional and contemporary within a home and it adds a certain depth that people are wanting in Santa Fe today.
While at the same time Jon is glad the historic look has remained and the people of Santa Fe want to preserve it throughout structures.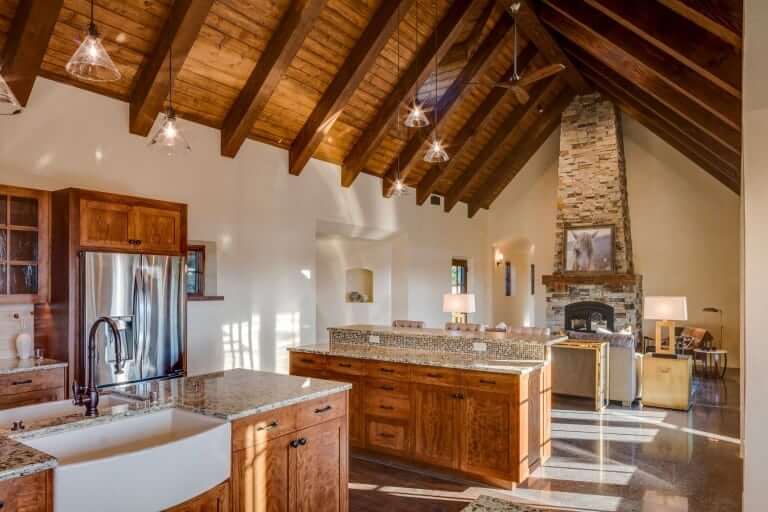 What is Your Favorite Part of the Design-Build Process?
"It's actually experiencing the space when it is built," Jon says.
And when he experiences it with the client and they react with "oh wow" Jon knows the many hours of concepting, designing, and refining have paid off.
It's not enough to hear them say "it's good." He wants them to be amazed and to feel everything remarkable imparted into the design. He wants the experience to evoke joy for the client.
Hours of listening and refinement bring Jon to a finished design that the client approves and then sees come to life through construction. And it's those hours that pay off in the end.
"It's part of building anything… it's just hammer and nails," Jon says.
It's the hammer and nails of the design process that brings forth the final experience that is all worth it in the end.