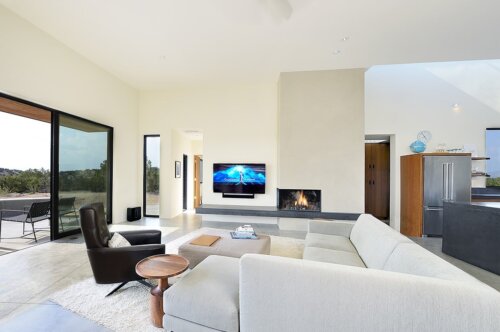 Award winning design-build firm Palo Santo Designs is proud to announce it has been named one of the Best Contemporary Home Builders in the US, taking the New Mexico slot! We appreciate all the support in our efforts to create state of the art modern and sustainable homes in Santa Fe, New Mexico, and look forward to our next round of contemporary homes. Our skilled team of licensed and experienced architects and builders excel at the design and construction of high end contemporary custom homes. Palo Santo Homes are both stunningly beautiful and highly sustainable providing state of the art comforts for solar power, water efficiency, energy efficiency and a lifestyle in tune with the natural beauty so abundant in the mountains of northern New Mexico.
Our designs are defined by clean lines, light, space and an understated elegance which is central to contemporary home design today.
Our approach to design and construction of the best contemporary homes in New Mexico is rooted in a few simple ideals. 1. We listen to our clients and guide them to the outcomes they want and deserve. Most of our projects have award winning results, and we never cut corners on the best practices, fit or finish. 2. We apply our decades of expertise in construction and architecture to validate costs in real time so that our customers know what to expect in terms of the financial implications of their choices, this keeps everyone happy and leads to successful outcomes. 3. We communicate. We always keep our customers up to speed on the ins and outs of the project, when the unexpected arises we address it head on with clarity, honesty and expert advisement.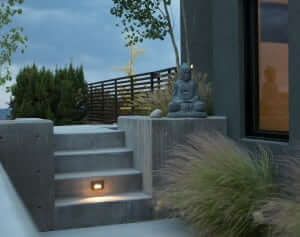 Our passions reside in the creation of beautiful architectural spaces which are clean, open, inviting and restful. We thrive on the collaboration in artistic expression with our customers in the creation of one of a kind custom homes and apply our knowledge and expertise to make the resulting home, durable, functional, efficient and elegant.
Thank you to Home Builder Digest for the recognition and support in naming us the Best Contemporary Home Builder in New Mexico!